Why Is My House Not Selling?
4 Core Reasons Why You May be Struggling to Sell Your Property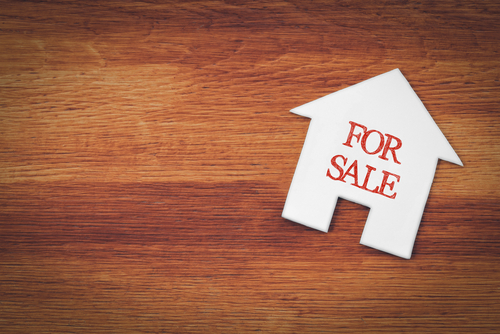 As we have been discussing in recent months; the housing market has been moving away from a sellers' market into a neutral market. Whilst this has given the buyer more choice, and posed some important considerations for sellers - our team at Castles have been working harder and smarter to get the best results for our customers.
In this article, we'll be exploring a few reasons why your house is not selling. Whether you've just listed it recently or it's been on the market for a while, there are four core elements affecting the sale of your property.
In an ever-changing market, choosing the right estate agent has never been so important. Our professional, honest and reliable agents are on hand to provide advice and support to give your property the best chance of selling. If you're asking yourself 'why is my house not selling?', it may be time to review your marketing strategy.
1. Your Property
Have you been worried that your property itself may be the reason why you're struggling to sell? At Castles Estate Agents, we truly believe there is a buyer for every home - so we can rule out this reason.
2. The Market
As we have previously reviewed, the market has shifted to a more neutral market, and all our agents have been working harder and smarter for all our clients. Whilst this market shift may be tougher on sellers, we firmly believe (and have evidence to prove) that we're in a market where the right property, marketed at the right price, by the right agent can and will sell.
This isn't us advising you to sell your property for less than it's worth - not at all. Understanding the property market will make all the difference when it comes to your marketing strategy, and this includes pricing. Find out more about how we've helped sellers succeed in these case studies.
3. Your Price
Whilst we wouldn't be able to speculate on the current price of your property versus it's true value, asking price will always have an important part to play in the sale of your home. If you're unsure about your property value or asking price, get in touch with a member of our team for advice or to book a house valuation.
4. The Agent
With the above factors having less of an impact on your house not selling at this stage, it's important to look at how far your agent is going to sell your property. Whilst we're not questioning your choice of agent or their performance, we have years of experience selling properties for home owners who have previously had agents that have run out of ideas.
Despite popular opinion, not all agents are the same, and listing your property online just won't suffice when it comes to selling your property.
Our actions really do speak louder than words, and the team at Castles are proud to be part of a hardworking, traditional team that drive results.
For no obligation advice and information on your house not selling, get in touch with our friendly and experienced agents who are here to help get your property journey back on track. To sell your house in Swindon fast, call us today on 01793 61167 or email us at swindon@castlesproperty.co.uk