How your final house value can be impacted by your marketing strategy
With consistent developments and growth in property marketing, there are now more places you can list your property than ever before. But being listed doesn't necessarily mean you'll sell your property. At Castles Estate Agents in Swindon, we're firm believers that being listed in the right place at the right time by the right agent can make all the difference. So, if you're asking yourself 'what's my house worth?', simply get in touch with our experienced team of agents today by calling 01793 611677. Alternatively, you can book a valuation online and select a preferred date.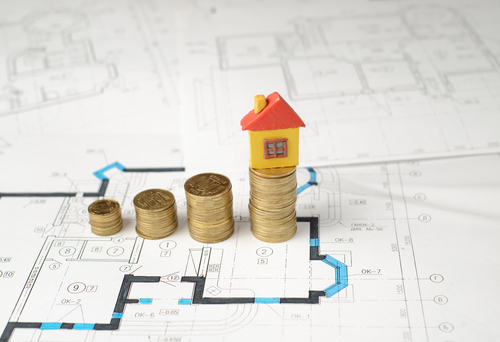 In this article, we'll be exploring some of the difficulties faced by property owners who have tried to sell their house online without the help of an agent. We'll also be providing some advice on how you can get the best price when listing your property and some top tips on preparing yourself for the upcoming boom in people searching for properties.
Listing online
Everyone uses the internet. So, if you list your property online then surely everyone can see it? Wrong. Whilst we all wish selling a house was really that simple, there are an abundance of factors that influence the sale of your house. Below, we look at a few reasons why people struggle to sell their home:
-

Your property isn't being marketed properly
This issue has become quite a common trend and reiterates the point above where listing your property online just won't cut it. Doing it alone and without the help of an experienced agent can be tough, especially when trying to get the right buyers to see your property when they're searching. For help and advice on ensuring your property is effectively being marketed, get in touch with our team today.
-

Your asking price is inaccurate
In the past, we've worked with homeowners who have listed their house online without really knowing its true value. Getting a comprehensive property valuation is a good start, but comparing it to a second or even third opinion will give you an accurate figure of how much your property is worth.
Not only may your asking price be inaccurate, it may also limit who sees your property when potential buyers are filtering their search online. If you're still asking yourself 'what's my house worth?', you can get advice from one of our local agents, and book a property valuation on a date that suits your schedule.
-

Your property doesn't give off a great first impression
You may have had your property listed for a long time, and are getting plenty of viewings - but just can't seem to get any real interest from potential buyers. If you can relate to this experience, then your property could do with a little touch-up. Now, we're not talking about completely redecorating, but ensuring your home is clean, tidy and smelling fresh is a must. For more information on making that first impression count, you can visit our attracting buyers page.
If you feel as though you can relate to some of the above, our team of friendly and experienced property agents can help get your journey back on track.
So, whether you're worried about the performance of your current agent, have concerns over the asking price of your property, or are at the very start of your property journey - call us today on 01793 611677.
If you're thinking of selling your property, remember: choose your estate agent based on their ability to sell your property at the best price, and not based on how low their agency fees are!