Are you searching online for an agent to 'value my house'? Selling your property ahead of a planned move can often be difficult for a variety of reasons. With more places than ever before to list your property, getting it valued at the right price is imperative. So, whether you're planning a move or are curious as to the value of your home, contact one of our experienced agents today on 01793 611677 and book your free property valuation.
When you ask a professional property agent to "value my house", there are a wide range of factors that go into the final valuation figure. In this article, we'll be taking a look at how you can maximise the value of your property to potential buyers, and how our team can really help you on your property journey.
At Castles Estate Agents, we're strong believers in the philosophy that the right house, marketed by the right agent, at the right price, will sell - no matter what.
Where Can I Value My House?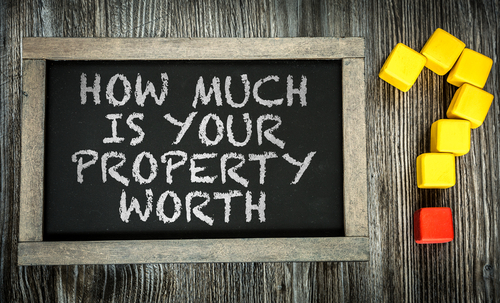 If you're searching online for 'value my house', the results you're given may be rather inaccurate. This is primarily due to the online valuation tools defaulting to pre-determined information, such as average property value in the area, number of bedrooms, house type and garden size. There are a wide range of factors that will determine the overall value of your property, but searching online for 'value my house' will only give you a very rough and inaccurate figure.
Not only do online valuations prove to be partially accurate, listing your property solely online can present the same problem. Because the buying process is so rigorous, buyers tend to use online portals such as Right Move and other popular listing sites to compare and research. Very few properties are sold from solely listing online, so if you're wondering why your house hasn't sold yet, it's probably because your marketing strategy is too narrow.
With thousands of property valuations carried out, the experienced property agents at Castles Estate Agents can help identify the most accurate listing price for your home. With a passion for property and a long experience in the housing market, our agents can provide you with a comprehensive strategy to sell your property at the very best price.
Many first-time sellers often come unstuck by going with agents who offer the lowest agency fees. Whilst sometimes this proves to be a non-issue, many of our clients have previously been with agents who have failed to generate genuine buyer interest for months on end.
We cannot stress the importance of choosing an estate agent based on their ability to sell your home at the very best price, instead of choosing an agency who offers exceptionally low fees. For example - if an agent is willing to devalue their own service with such low agency fees, would they be willing to try their very hardest to protect your investment?
Book Your Free Property Valuation
For a free, comprehensive property valuation, get in touch with a member of our team today. Our agents will be able to provide you with a full property report and offer information and advice on presenting your property for its true value. So, stop searching online for 'value my house' and begin your property journey today by calling Castles on 01793 611677.