Sell My House Fast Swindon
Understanding the changing market conditions when trying to sell your home.
If you're searching online for 'sell my house fast Swindon', there are some important factors to consider. Below, our expert estate agent provides fantastic advice and information on the changing market conditions, and how to sell your home.
The summer is well and truly behind us now and the dark mornings and evenings remind us that we are moving into Autumn and this means only one thing, anyone wishing to sell and move and enjoy Christmas in their new home, need to make some great decisions in the not too distant future.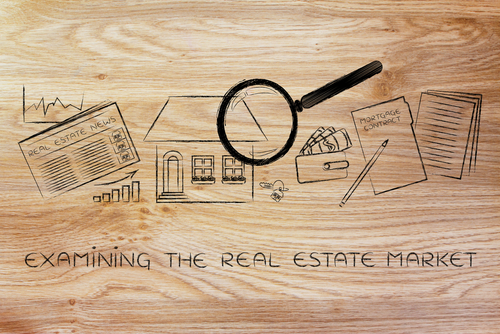 Essentially, we have moved from a sellers' market into a neutral marketplace and the result is that there has been a slight slowdown in the speed that property is selling and buyers now have more choice and this has naturally meant that they are no longer willing to rush in to paying the asking price or above as they feel there will be another property around the corner. This can make it difficult if you are searching to sell my house fast Swindon.
This has meant buyers are now willing to walk away if the vendor isn't willing to negotiate and this has changed our role in our vendor's journey as prices are starting to level off and in some instances starting to reduce.
Sell My House Fast Swindon
In a sellers' market, it is our role to negotiate the best possible price for our clients but once we see a shift in the market like we have seen recently, securing our client the best possible price can mean that we have to give the best possible advice to ensure they make the right decisions whilst negotiating.
There is a saying in business that your first loss is your best loss and this is so true when the market changes, pricing a property correctly now will aid getting the best possible price, delaying a decision to make a price correction or accept a good offer, can result in chasing the market at a later date and ultimately taking a lower offer. This is an important consideration when looking to sell your house fast.
Choosing the right estate agent has always been important as the right agent can make the difference between getting a good price or not and in some cases, can seriously affect whether a sale is successful or not.
So, in our ever-changing property landscape and with the imminent prospect of an interest rate hike, there has never been a better time to take advantage of the current house prices and historically low interest rates.
Sell House Fast Swindon
Our advice to anyone considering selling their property is to choose their estate agent on the ability to sell property and maximise the price of their home and not to choose an estate agent based on how low their fees are.
Please consider this, if an agent is willing to devalue their own service and give away their own money, why would they be willing to battle their very hardest to protect your investment.
At Castles, we passionately care about everything property and will go the extra mile for all of our clients and customers and be there to support them through every step of their property journey.
If you are still thinking; how to sell my house fast Swindon, get in touch with our experienced agents today by calling 01793 611677.