Property valuation – How much is my house worth?
Are you curious about your property value? Or have you listed your property and are wondering why it hasn't sold or been let? With developments in the property market over the last 6 months, being listed online just isn't enough to sell your home. As the property market evolves into a 'buyer's market', you can no longer just list your property online and hope that it sells.
Sitting around at home and convincing yourself that the market is holding you back can often be the downfall of a successful sale or let. With a proven track record of 15 years and succeeding where others have failed, Castle Estate Agents are proud to provide a comprehensive property valuation service that helps you understand the next steps by giving professional advice – and not just telling you what you want to hear.
In this article, we explore some of the basics behind property valuation as well as some examples where a traditional service & advice has generated some great results.
Property Valuation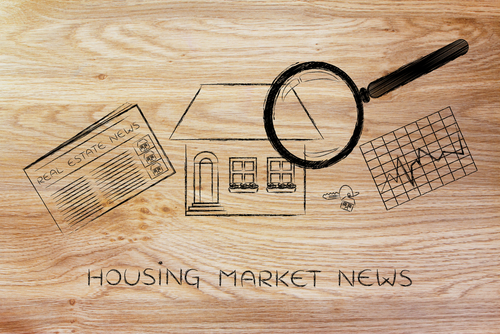 When it comes to property valuation, understanding how much your house is worth, and how you can maximise the value of your house is essential. In such a competitive market, house valuations can often dictate how long your house is on the property market for. Understanding the different factors that make up your property valuation can really help attract the right buyers right from the off – and we'll be looking at some examples of this later in the article.
To request a property valuation from one of our experienced agents, simply fill out our property valuation request form. To get started, simply enter your name, email address, postcode in the form, and select your preferred dates for an appraisal. In the 'message' box you can provide us with additional information about yourself and your property such as property age and number of rooms.
House value & attracting the right buyers
If you need to sell your house quickly with no hassle, a little effort goes a very long way when attracting the right buyers. There's no need to over-invest in developing your home to appeal to the right audience – but there are definitely a few things you can do that make a big difference to impressions:
· First impressions are important, and with your front garden being the first area potential buyers will see, it needs to be clean and tidy. This goes for the back garden too.
· For the front of your property, you'll want it to have that welcoming, homely feel. A fresh coat of paint (including window and door frames) goes a very long way in creating a good impression – and costs next to nothing!
Once you've got the exterior of the property covered, the same goes for the inside of your home. Clean and tidy is a must, with no stains or marks on the walls – you can apply a fresh coat of paint where needed.
These factors can go a long way when selling your property, and our agents will provide you with advice and information on next steps after carrying out a property valuation. Unlike other estate agents, we won't just tell you what you want to hear, and will truly give you the best advice on selling your home for the right price.
How much is my house worth?
With the property marketing constantly changing and evolving, your property value can fluctuate depending on varying factors. At Castles Estate Agents, we really do believe that the right house, marketed by the right agent, at the right price – will sell no matter what.
Case Study #1 – Property Sold
The sold property had been listed by another local agent for a number of months without success and the vendor became disillusioned and instructed Castles to market their property. We received instructions to market on Monday 6th November and had agreed the sale (stc) to the first person to view the property on Thursday 9th November at the full asking price!
Case Study #2 – Property Let
The let property had once again been on the market with a local agent to let but again there was a lack of activity and no success at finding a suitable tenant. The landlord decided to instruct Castles lettings to market the property and once again we managed to successfully agree a let on the property at the full asking price to the first tenant to view the property within 4 days of coming to the market!
To book a property valuation or for more information, please get in touch with one of our agents today my calling 01793 611677.