House Valuation Swindon - A Short Guide
If you're searching online for 'house valuation Swindon' there are some important considerations before you get started. Many first-time sellers (and buyers) often overlook some basic principles that can really help in getting the best offer when it comes to selling your home. In this article, we'll be exploring a few considerations and some important information when selling your property.
With the property market moving away from a sellers' market in previous months, the now neutral market has seen the pace of property sales decrease. This has given buyers more choice than they previously had, and has made the 'quick sale' slightly more uncommon. This stems from buyers willing to walk away if there is little negotiation for price, making it more and more difficult for sellers to get the true value of their property.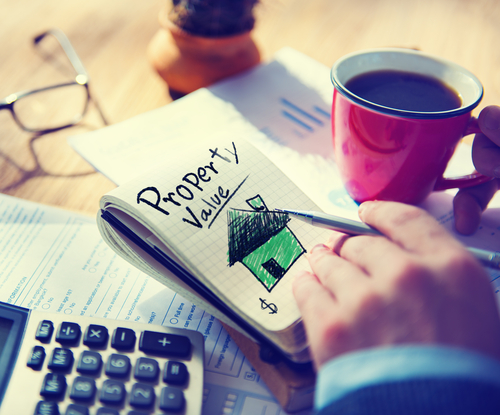 At Castles Estate Agents, we're experienced and passionate about everything property. Our agents are here to support you through your property journey and help achieve the very best sale price for your home.
House Valuation Swindon
- How Much Is My House Worth?
If you are searching for 'house valuation Swindon', it's likely that you looking to sell your home, considering a move in the near future, or are looking for a second opinion. With the property market shifting into a 'buyer's market', listing your property online and hoping that someone will buy it just won't suffice.
One of the most important factors in property sale is understanding the true value of your property and how you can truly maximise this value in such a competitive market. We have previously worked with clients who have had no luck in selling their property with a prior agent, despite tens of viewings and interest.
With the shift in the current property market, getting a comprehensive house valuation and identifying the right price is more important than ever. By also understanding the range of factors that can impact the value of your property can also go a long way in attracting the right type of buyers.
At Castles Estate Agents, we're firm believers of selling a property at the right price - and not lowering the asking price just to get a quick sale. Making sure you choose the right agent has always been an important factor in selling your home for the right price, and now so more than ever before.
House Valuation Swindon - Attracting Buyers
When attracting the type of buyer who has serious intent to purchase, there are a few simple yet effective things you can do to improve the chance of a sale. This doesn't mean you have to go out and heavily invest in redecorating or developing your home. Below are a few extra steps you can take to ensure you leave a lasting impression on any potential buyer:
First impressions matter. The first thing potential buyers will see is the front of your property. It's essential that your front garden (if you have one) is clean, tidy and well presented. This also goes for the front of your house. You need to give it a welcoming, homely feel and this can be achieved with a fresh coat of paint (including all window frames and doors). These basic up-keep techniques are long-lasting and provide a great first time impression for any buyer - and are also cheap to carry out.
Unlike many estate agents, the team at Castles don't just tell you what you want to hear. By combining our experience and honesty, we truly believe we can provide you with the best advice when it comes to selling your property. So, when searching online for 'house valuation Swindon', we recommend giving our team a call on 01793 611677.
You can also book a property valuation online by choosing your preferred time slots, and one of our team will get back to you.